THE INSIDE STORY: Blackham Resources (ASX: BLK) is a gold producer that holds 100 per cent of the large Matilda-Wiluna gold project in the northern goldfields of Western Australia.
Production at the project commenced in October 2016, which hosts four large gold systems that currently has 6.5 million ounces in Resources at 1.2 million Reserves.
The company's 6.5 million ounce Resource, of which some 50 per cent sits in the Indicated category with an average grade over three grams per tonne gold, is what makes Blackham stand apart from its peers.
Blackham is in a unique position – for a company with a market cap of less than $90 million, it commands an entire gold field right at the northern end of the Norseman-Kalgoorlie-Wiluna Belt where it controls over 50 kilometres of strike in a gold field that has, historically, produced over 4.4 million ounces of gold.
"Blackham Resources spent 10 years as an explorer and in the past 18 months we have been in production," Blackham Resources executive chairman Milan Jerkovic told The Resources Roadhouse.
"Cash flow from production had originally been coming a lot slower than what we would have liked, however from the March quarter of 2018, we have turned that around by producing over 20,000 ounces of gold at below $1100 All In Sustaining Costs.
"The outlook is positive, and we believe we can maintain an 80,000 per annum rate without any additional capital being put into the operation."
Blackham's gold production star has been on the rise of late and the company underlined that by producing another record quarter of gold production in March of 7,419 ounces.
This represented an 11 per cent increase on the previous record month recorded in February of 6,713 ounces.
The March result included milling of 165,000 tonnes of ore with improved mill feed grades hitting 1.6 grams per tonne gold, compared to February's 1.5g/t gold.
The figures contributed to a new record for quarterly gold production of 20,631 ounces, a marked 38 per cent increase on the December 2017 quarter, which produced 14,922 ounces.
"That we have been able to improve our gold production profile on a month-by-month basis demonstrates that we really have the project under control," Jerkovic said.
"Even though the project has in recent times been much-maligned, the truth is that it hasn't really received the attention it has deserved over the last ten years.
"Our approach to operating at Wiluna is significantly different to how previous operators have gone about things.
"We have now started focusing on the free-milling ores, primarily coming out of the Matilda mine and we will continue to mine that for the bulk of FY19.
"We have commenced mining at Golden Age in the underground part of the operation, which is a high-grade underground operation."
Recent drilling undertaken from March to May 2018 consisted 19 surface RC holes for 2,117m and 30 underground diamond holes for 2,331m focused on extensions to the Golden Age deposit.
Results achieved from the high-grade free milling Golden Age orebody substantially extended mineralisation beyond current mining areas.
Drilling of the Golden Age lower extensions located mineralisation 150 to 300m below the current mining levels, returning:
GARD0033
6.9 metres at 15.5 grams per tonne gold; and
GARD0036
2m at 11.8 g/t gold.
Surface drilling at Golden Age North intersected high-grade shallower mineralisation amenable to both open pit and underground mining.
The March quarter 38 per cent increase in production was achieved primarily from the company gaining access to higher grade zones in the M4 and Galaxy open pits late in the December 2017 quarter.
"The bulk of our feed is coming from the Matilda mine and we are producing gold from an average grade of around 1.5 grams per tonne," Jerkovic explained.
"We finished mining the M4 pit this quarter and we have now moved in to mining ore from the M1 and M2 pits."
Blackham is currently evaluating the economics of the remaining Golden Age Underground Resource of 0.9 million tonnes at 4.5g/t gold for 129 ounces.
Studies so far have added a further 24,600 tonnes at 6g/t gold for 4,700 ounces of production targeted for between July and December 2018.
Reserve definition drilling will continue as Blackham seeks to increase its current 15 million tonnes at 2.5g/t gold for 1.2 million ounces gold reserves by converting more of the 6.5 million ounce gold Resources.
A recently completed free milling drill program extended shallow oxide and transitional mineralisation close to the Wiluna CIL plant.
The drilling encountered broad zones of shallow high-grade mineralisation intersected surrounding the modelled East-West pit cutback, in Blackham's newly discovered cross structure zones that were not mined by previous operators.
Better intercepts included:
WURC0622
20 metres at 4.84 grams per tonne gold from 5m, including 9m at 8.76g/t gold;
WURC0623
19m at 3.52g/t gold from 3m incl. 1m at 5.27g/t gold and 3m at 5.62g/t gold and 2m at 10.63g/t gold;
WURC0619
22m at 2.97g/t gold from 11m, including 7m at 5.90g/t gold;
WURC0627
14m at 4.23g/t gold from 16m, including 7m at 7.66g/t gold;
WURC0617
22m at 2.38g/t gold from 3m, including 1m at 7.10g/t gold and 1m at 7.76g/t gold and 1m at 6.48g/t gold;
WURC0630
13m at 3.58g/t gold from 48m, including 3m at 5.30g/t gold;
WURC0624
15m at 2.70g/t gold from 32m, including 1m at 5.89g/t gold and 1m at 6.95g/t gold; and
WURC0625
19m at 2.00g/t gold from 40m;
Infill drilling at the Happy Jack pit has delivered further high-grade oxide and transitional intersections and enhanced confidence in the resource model interpretation.
The potential for increased sulphide resources was also highlighted by several holes that extended into the deeper fresh rock.
Better results included:
WURC0598
19m at 6.36g/t gold from 35m;
WURC0585
7m at 7.62g/t gold from 35m and 9m at 1.99g/t gold from 111m;
WURC0603
8m at 4.65g/t gold from 112m and 10m at 7.93g/t gold from 136m;
WURC0589
12m at 2.29g/t gold from 122m, 3m at 4.97g/t gold from 138m and 9m at 6.83g/t gold from 147m; and
WURC0602
8m at 2.30g/t gold from 2m, 23m at 1.59g/t gold from 18m and 20m at 8.70g/t gold from 72m.
Drilling was also completed around the Adelaide, Moonlight, Essex and Bulletin pits with moderate tenor results received.
Cutbacks on these pits also appear viable and are being assessed for future mining.
Blackham plans further drilling to close out open-pit mineralisation ahead of finalising mine designs for the free milling starter pits.
The next resources and reserves update will incorporate these results and is expected to be completed in the September quarter.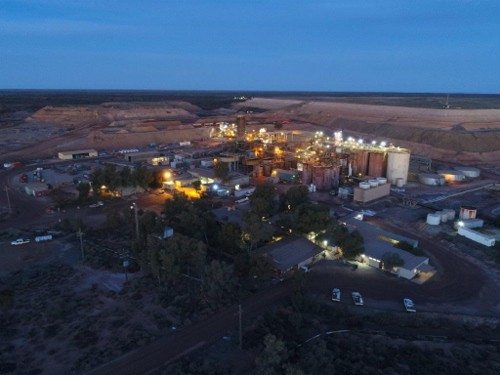 "We continue to spend around $6 million on exploration and Reserve growth, particularly on our free milling ore sources," Jerkovic said.
"We have a lot of advanced brownfield opportunities and we have been drilling them significantly.
"We are now producing strong cash flow – it took a while for that to come, but back in the December quarter last year was a tough quarter for the company with a lack of ore being supplied to the plant.
"We now have our mine sequencing back on track and the plant is running nicely and we are feeding it our high-grade ore and producing strong cash flows."
Blackham Resources Limited (ASX: BLK)
… The Short Story
HEAD OFFICE
Level 2, 38 Richardson St
West Perth WA 6005
Ph: +61 8 9322 6418
Email: info@blackhamresources.com.au
Web: www.blackhamresources.com.au
DIRECTORS
Milan Jerkovic, Bryan Dixon, Greg Miles, Greg Fitzgerald
https://resourcesroadhouse.com.au/wp-content/uploads/2018/08/Blackham-pic1-300x225.jpg
225
300
Wally Graham
https://resourcesroadhouse.com.au/wp-content/uploads/2017/06/logo-finalized4.png
Wally Graham
2018-08-01 14:56:21
2018-10-11 20:16:09
Production On Track and On The Rise