THE CONFERENCE CALLER: Senator Linda Reynolds, the Federal Minister for Defence, kicked off her video presentation to the New World Metals Conference in Perth by addressing the elephant seated in the back row.
COVID-19 she said, had been a challenge to the entire nation, both on an individual and an 'all in this together' basis taking a toll on our economy and economies across the globe.
But, just as Western Australia Premier Mark McGowan has been able to do, Reynolds also honed in on the strong performance of the WA resources sector and the role it has played in keeping the country afloat in recent times.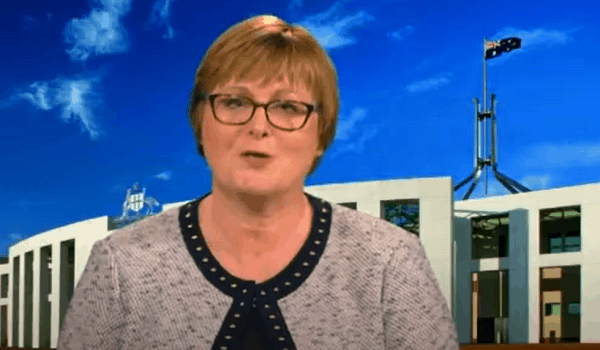 "The WA resources sector has assisted in mitigating the economic impacts here in Australia and it will be an integral part of our national recovery over the coming years," Reynolds said.
"The mining sector has led the way on adapting to meeting the challenges posed by COVID-19.
"The industry's efforts to test, quarantine, and protect their workforce has been commendable, and to date it has been very successful.
"So, congratulations to you all."
Reynolds was eager to lay out her credentials as a card-carrying "long-term advocate" for the Critical Minerals and Rare Earths industry.
The minister explained how a couple of years ago she had travelled to South Africa to attend the Indaba mining conference where she had a revelation regarding the need to, "kick start a lithium industry" in Australia.
"And we need to do that right here in Western Australia," she stressed.
"Batteries are required in everything we use today, and there is certainly no sight of that demand slowing down.
"And as we all know; it is not just lithium.
"Electric vehicle and battery manufacturers are also securing sources of minerals, materials, and components to meet this demand.
"From mining to refining, to production and assembly, Australia must now maximise our opportunities in this rapidly developing industry.
"I believe in the potential of this sector, and I also recognise its strategic value to our nation."
Senator Reynolds recalled how in 2018 she led a delegation to Canberra to raise awareness of the critical minerals industry, accompanied by other parliamentarians and diplomats.
Even back then the ideas of how important it is to develop secure global supply chains, "free from monopolisation and a range of market risks".
"Globally, the supply chain challenges of COVID-19 have brought this issue into further sharp relief," Reynolds continued.
Senator Reynolds pointed out that her role as Minister for Defence held a strong correlation to her being a senator for Western Australia.
The nexus she proposed being the critical metals that are becoming increasingly important to WA and are used in Defence technology.
She presented what she described as one of her, "fun facts", being that, "Each F35 – the joint strike fighter – includes 417 kilograms of rare earths".
"From that fact alone, it is clear that securing supplies of these critical technological components is a national security issue," she said.
The minister spoke to the Federal Government's recent efforts of championing the critical minerals sector.
She highlighted its inclusion in this year's budget, garnering support for a new critical minerals processing capability in Australia.
"This is part of the $1.5 billion modern manufacturing strategy," Reynolds declared.
"This strategy recognises identifies critical minerals processing as a national manufacturing priority, and this funding will build on Australia's natural competitive advantage in this space.
"Additionally, in response to industry feedback, the government has announced significant reforms to the Northern Australia Infrastructure Facility, something that I know will be most welcome to many of you today.
"The fund has been extended by five years to 2026.
"Steps are also being taken to turbo-charge the investment program, making it easier for projects to receive funding.
"The Federal Government is taking these steps to support the industry's development and to make it absolutely clear to overseas investors that these projects are strategically important to the Australian government, that they are viable, that they are worthy of investment, that the Morrison government means business."
The minister highlighted the need for the industry to create supply chains that are ethical and sustainable, indicating that Australia now has an opportunity to demonstrate to the world our credentials as an extractives partner of choice.
She signalled the development of a National Ethical Certification Scheme by the Critical Minerals Facilitation Office was underway, which will help to progress this.
"We all know that this industry presents a great opportunity for Australian industry, and particularly so for Western Australia," Senator Reynolds said in conclusion.
"It's now time for you to do what you do best, and to work together to grow this industry.
"I can assure you I will continue to champion the credentials of this industry, domestically and globally.
"But we all have to work together to achieve this common outcome."
https://resourcesroadhouse.com.au/wp-content/uploads/2017/06/logo-finalized4.png
0
0
Wally Graham
https://resourcesroadhouse.com.au/wp-content/uploads/2017/06/logo-finalized4.png
Wally Graham
2020-12-09 15:10:07
2020-12-09 15:10:07
WA Critical Metals to Become the Pearl in the Global New World Oyster